The Ties That Bind
(Book One in the Family Ties Series)
Sparks fly when a former teenage hellion and a straight-laced, by-the-book cop reunite.
This coming home story is the first book in a new contemporary western series by Jansen Schmidt; an emotional series about family, relationships, loving, letting go, and acceptance.
Shiloh Ferguson returns to Twisted Fork, Arizona with one mission: bury her estranged father and get out of town as fast as possible. But nothing goes according to plan from the moment she crosses the state line. While her childhood home is as forlorn as she remembers, the arrival of Deputy Luke Wainwright is nothing at all like her teenage memory.
Luke Wainwright is doing his best as a single parent to provide a stable home for his special needs daughter. While patrolling the outskirts of town, he sees an unfamiliar car in the driveway of the recently uninhabited Ferguson Ranch. Expecting to thwart a robbery in progress, he enters the home and runs smack dab into a grown-up version of the adolescent rebel he'd unwittingly admired ten years earlier.
Before Shiloh can escape Twisted Fork, a shocking revelation about her father and a horrifying family secret come to light. An unexpected inheritance and a growing attraction to Luke, leave Shiloh emotionally conflicted about her family, her future, and whether or not to honor a dead man's bequest.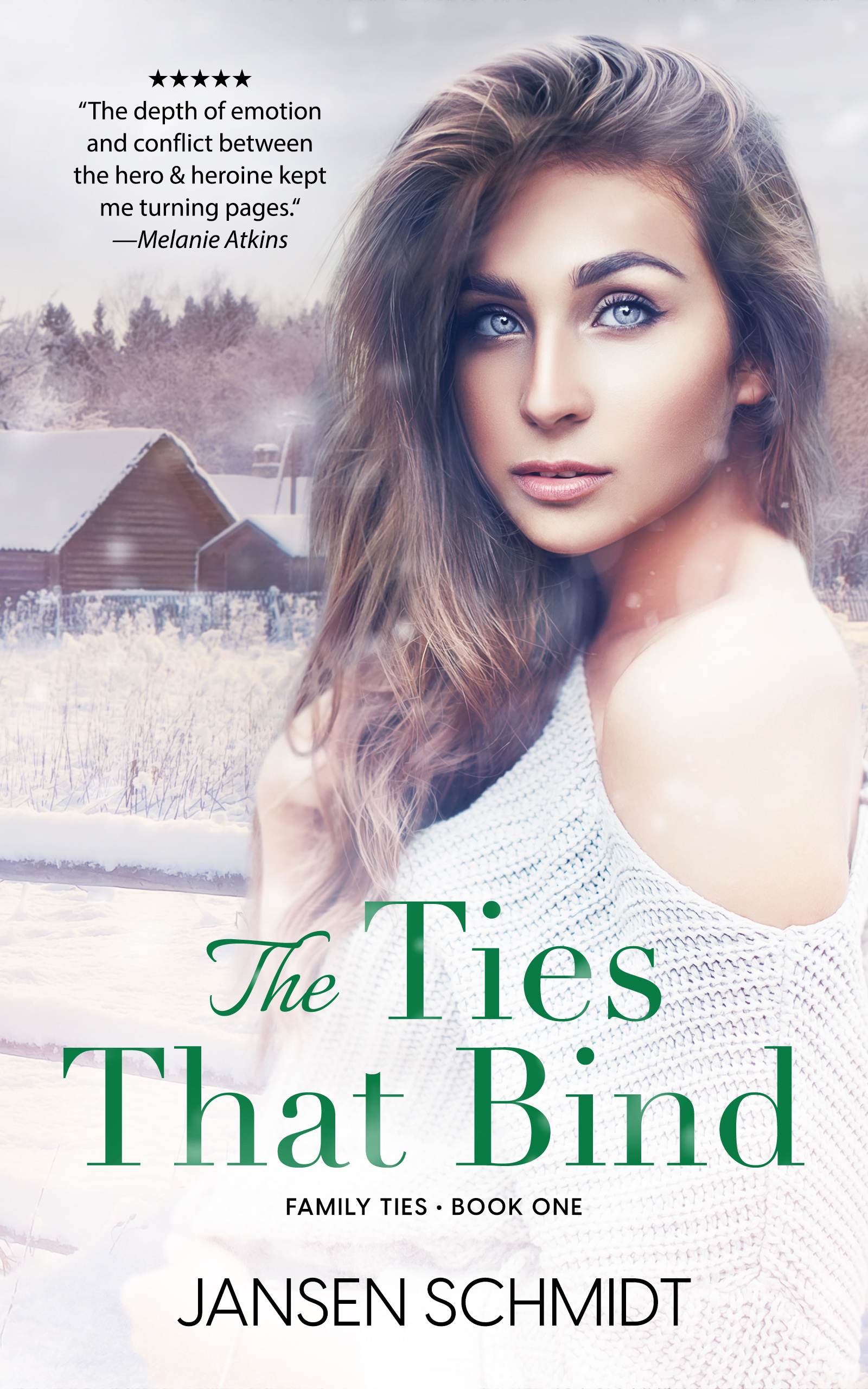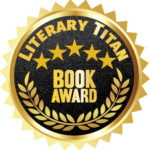 The Literary Titan Gold Award is bestowed on books that we found to be perfect in their delivery of original content, utilizing fresh themes to convey innovative ideas, and deftly uses elegant prose to transform words into expertly written literature.
"The Ties That Bind (Book One in the Family Ties series) by Jansen Schmidt is a thrilling romance novel that follows a woman on a journey that leads her to discover family, love, and self-acceptance. Shiloh Ferguson has a notorious reputation for getting into trouble with the law. She returns to her hometown of Twisted Fork, Arizona after leaving ten years ago. With a thief on the loose, and very few people willing to give her a chance at building a new name for herself, she finds herself having multiple encounters with a cop, Luke Wainwright, who used to bail her out of trouble a decade ago. Following the funeral of her estranged father, and the emotional tug-of-war with her sisters, Shiloh is reminded yet again why coming back home was not a good idea. After getting an inheritance she didn't know about, Shiloh is torn between saving the livelihoods of the people of Twisted Fork whom she believed hated her, or escaping the decade-long traumatic events the town kept reminding her of. But, a love she felt inadequate to receive found her, further conflicting her.
Author Jansen Schmidt has taken the everyday lives of regular people and gave them a unique allure that is bound to keep readers glued to the pages of this exhilarating love story. She skillfully balances seductive romance with action-packed scenes. This is the main reason why I kept coming back to this book time and time again. The sweet emotionality of some scenes juxtaposed with the suspenseful action made for a unique read.
The Ties That Bind takes readers through the emotional spectrum – anger, fear, frustration, joy, understanding, and excitement. It circles around some heavy subject matter such as abandonment and loss, but it's all handled with an authenticity that feels genuine and thoughtful. The development of well-rounded characters, beyond the hero and heroine, with their own motives jolts you back to reality and casts out the typical utopian universe that is characteristic of most romance novels. Also, the perceptive and positive manner in which Schmidt handled the subject of mental illness and tending to people with special needs is also quite insightful, even instructive.
Letting go of certain trauma is never easy. By artfully telling the story of Luke Wainwright and Shiloh Ferguson, Schmidt entertains while offering a way to find love and acceptance of self and others, even healing from your trauma like the heroine."
© 2020-2023 Jansen Schmidt. All rights reserved.